My love of wine blossomed unexpectedly in New Zealand, in the most unassuming of ways, at what I thought would be the end of my travels there. I got a job as a tank cleaner at a winery and stayed on much longer than I expected. In that time I had the incredibly good fortune of being invited to take part in many tastings of musts and young wines and inevitably was absolutely taken by all the many facets and nuances of wine.
From Frankfurt (Order) in East Germany near Berlin, my youth was filled with politics and punk music, the study of mathematics, and tequila and beer. Wine was not on my radar except for stories of sweet Hungarian red wine that was remembered fondly by my parents and seemed to be a part of the romance of their younger days. Still, these stories did not pique my interest, and even though I had an affinity for the finer tastes, my knowledge of wine did not extend beyond 'white' and 'red'.
My discovery in New Zealand was a life-changing one and the next logical step was to begin a second course of study of viticulture and oenology in Geisenheim, far away from Berlin. This was to be one of the best decisions of my life. I learned all the important parts of winemaking: technical, chemical and biological facts about wine (and of course its production and viticulture side!). The tastings and discussions with my fellow students about each individual bottle were particularly formative. What a great time!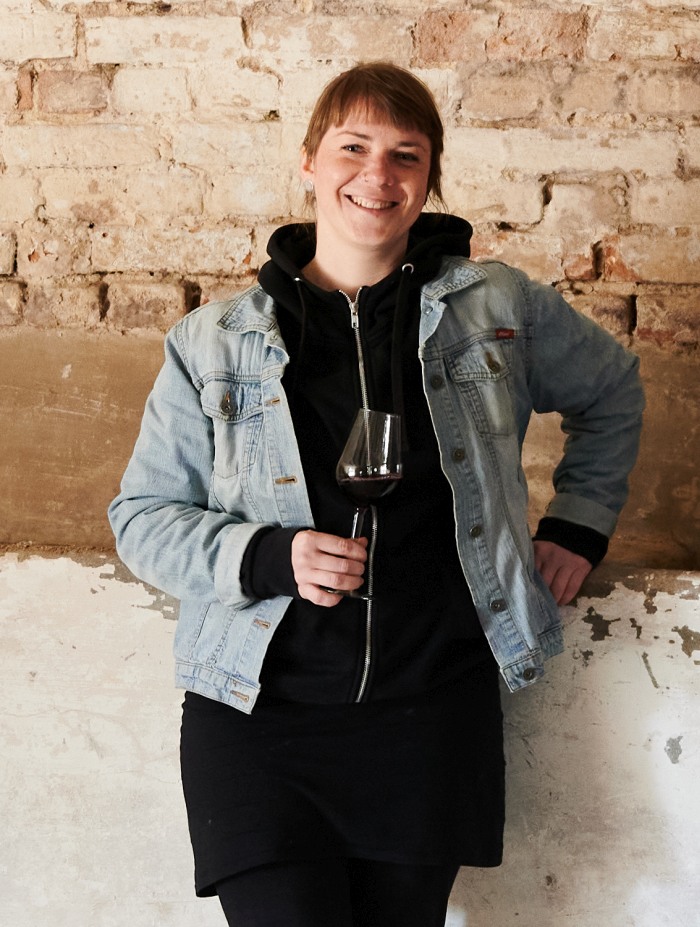 After graduation, I worked in wineries around the world. In a total of eleven harvests, I had the chance to work in California, France, New Zealand, Australia, Austria, and Germany. Through this experience, I learned an incredible amount of different techniques of winemaking and got to know the regions through these three-month stints. I developed an extensive understanding of the wines being produced in each region.
My favourite winemaking region is Languedoc-Roussillon in France. There are many of my personal favourite natural wine producers there. I have a great love and appreciation for the earthy, musty smell and taste of these wines! A wine from Matassa was one of the first wines to draw me into the natural wine scene and I still drink these Matassa wines with hearts in my eyes!
The very good show on the French-German broadcasting station Arte, Punkovino, strengthened my ambitions and gave me a feeling of community that deals with the combination of unconventional ideas about life and wine. That reminded me of the secret dream of my own Berlin wine. Because I have always missed one thing on all my trips: The diversity of the urban jungle.
I´m happy and grateful to have to opportunity to let that dream become true with 17morgen. To be able to produce my own wine according to the ideas and influences of the trips I've done and to still live in Berlin, the city that I call home. Not only I can have my friends and family nearby, but also my good, old urban jungle.