From a technician in communication electronics to a temporary soldier in the Eurocorps to a graduate in business information technology; my full-time job now is making happy people even a little bit more happy as the owner of hte wedding location Haus am Bauernsee. I also co-own a little wine trade shop with Saale-Unstrut wines (Wannseewein) and I´m designing and building e-learnings (Impacteducation).
I am originally from Middle Franconia and grew up on a farm (Kuhle-Milch). This is frankly not necessarily the center of wine culture. The only wine drinker in my family was my grandfather. Due to diabetes he couldn't drink beer as it was usual in Franconia. Thanks to him, they were at least decent, dry white wines from the Middle Rhine.
It is only really through weddings in Haus am Bauernsee that I began to delve more deeply into the world of wine. There is no corkage on wines therefore, couples can bring in their favourite wines. I encourage people to bring in their favourites, which are always exciting for me to discover, and I support couples who need guidance in their choices.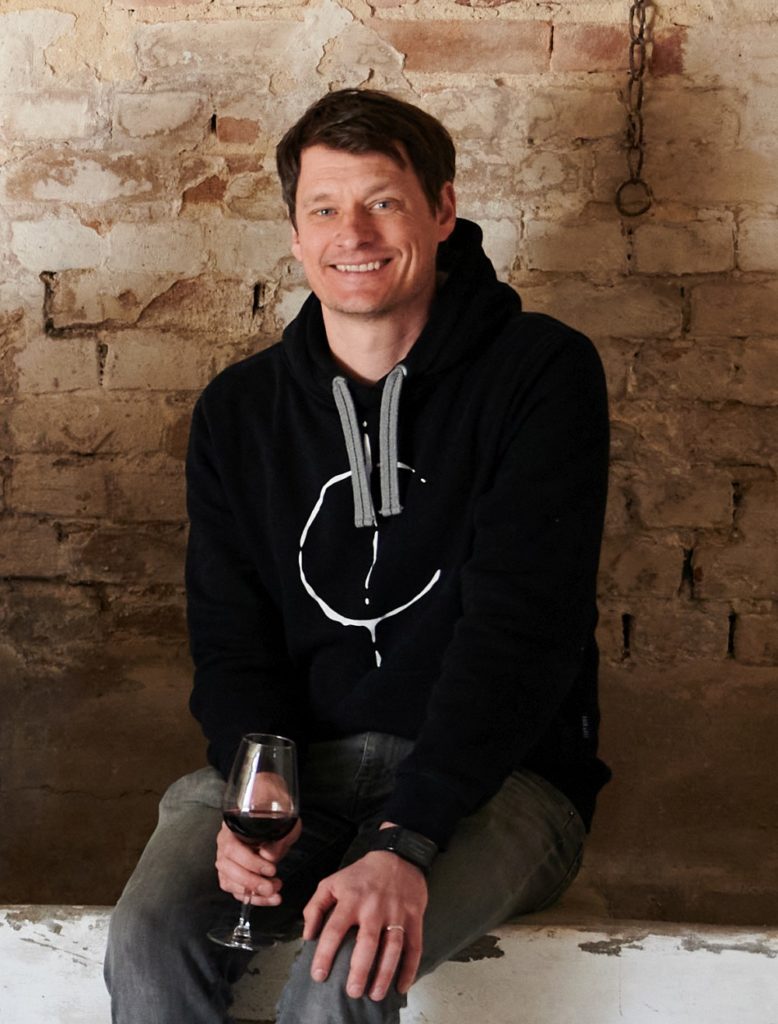 At the German Wine Institute, I am currently in part-time training as a German Wine Professional.
My favourite wine? Always depends on the situation. From Johannes Beyer, Saale-Unstrut the dry Scheurebe in midsummer. Cabernet Sauvignon / Merlot Cuvée from the "two heads" Weingut Nagel from the Palatinate as an uncomplicated red wine. Blauer Zweigelt 2013 from the winery Hey – Saale Unstrut winery for special occasions. I also find the wines from the Leiling winery very exciting. In general, I am a friend of diversity and a wide variety but with an emphasis on German wines.
My goal for our work at 17morgen is to produce exciting wines that are truly originals. I am looking for the Brandenburg wine – it can be wild, varied. A real regional product.
I live in Wannsee in the more rural area of Berlin with my wife Antje and our two children. In my free time, I take care of the balance in my life with regular yoga, kayaking on Stölpchensee and Griebnitzsee and bike racing from Wannsee to Dobbrikow.